The involvement in Bitcoin had been at record levels for more than a year and that had transpired into a solid bull market, driving the value of BTC to all-time valuations. Given the heavily imbalanced ratio between demand and supply, the price had reached a  high above $64,000 during the first half of April 2021, exceeding even some of the most optimistic expectations. 
Such favorable conditions had created an environment where new companies started to provide buying/selling Bitcoin services for the wider public, eager to get involved in the fascinating world of crypto.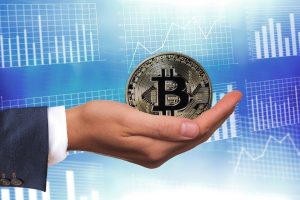 Source: https://pixabay.com/photos/bitcoin-money-gift-hand-keep-give-2947949/
Bitcoin popularity
Despite a recent setback that pushed valuations lower, Bitcoin's popularity continues to remain near the peak. One of the main reasons for that has to do with the numerous options available to gain exposure on it, both when prices are rising or falling. Digital currencies are assumed to be the future of finance and despite a long way to go until mass adoption can become reality, many people want to get involved from an early stage. 
Bitcoin had been launched in 2008 and with the longest track record, it continues to build strong momentum on the back of its solid popularity. 
Opportunities continue to show up
The emergence of new Bitcoin investing vehicles had been behind the massive inflow of new people wanting to join the market. It is now possible to buy or sell BTC from the comfort of the home, without having to pay large fees and with little knowledge.  
In tandem with the increase in retail trading interest, popular companies such as Tesla had also got involved in the Bitcoin market, propping demand even further. For the average Joe on the street, brands like Bitnomics offer great features to gain exposure or sell Bitcoin. 
Bitnomics offers a tailored solution
Buying and selling Bitcoin should be easily available for all people, even for those that don't have any connection with the cryptocurrency space. Bitnomics is one of the fastest and easiest ways to do that, guaranteeing fast transaction processing and the best cryptocurrency rates. An optimal platform must also be secure and integrate cutting-edge technologies, so the wider public can benefit from the full potential of Bitcoin. 
Bitnomics promises ease of use, access to real-time trading data and charts, as well as an interface that should be manageable and efficient, even when prices are volatile and users want to place orders. 
Where is Bitcoin headed?
Opinions are mixed in terms of the dominant Bitcoin direction moving forward. Optimists continue to believe that growing demand combined with limited new daily supply can still push BTC to a new all-time high. On the other hand, there are also critics saying that Bitcoin is poised for a pullback.
Regardless of the outcome, Bitcoin volatility should remain elevated and that is putting platforms such as Bitnomics in a very favorable position. BTC is now a popular investment with numerous tailwinds supporting a growing adoption over the mid to long-term horizon.