The performance witnessed by the NFT industry over the past year is impressive in size and velocity, but few people know where the hype originally came from. This market grew by 21,000% last year and banked $17.6 billion in sales, which makes its story especially interesting. 
MetabaseNFT is a platform that specializes in NFT trading, serving as an online marketplace for buyers and sellers to interact. Even if you are new to the field, you've probably heard of the Bored Apes by now. Many treat these digital drawings as the spark that got the NFT bull run going.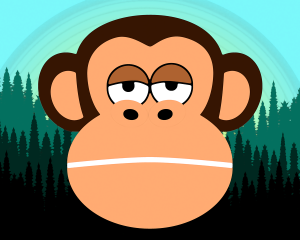 The inception of Bored Ape Yacht Club
The Bored Apes Yacht Club (BAYC) is the general name for the series of ape drawings, which now includes about 10,000 items. Launched in 2021, it was inspired by the no-less famous series of CryptoPunks and it is estimated to be worth over $1.4 billion overall.
According to MetabaseNFT, the project is still garnering impressive success. "Right now, the floor price of BAYC (which is the lowest price for a Bored Ape NFT) is above $300,000. That is pretty hard to grasp. The concept behind Bored Apes comes from a vision that in the distant future, several rich and bored individuals will be part of an exclusive club and hang out in a virtual bar, created in the Metaverse," experts from the company explain. 
After the success of the Bored Apes project, the NFT market embarked on a massive bull run and is projected to expand even further over the upcoming years. There are now NFTs based on art, gaming, collectibles, utilities, and the Metaverse.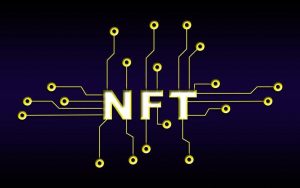 From BAYC to MAYC
Yuga Labs went on and created another project, dubbed the Mutant Ape Yacht Club (MAYC), an NFT collection designed to reward BAYC holders. The company airdropped virtual "mutant serums" to all holders of BAYC NFTs, which can be used to create zombified variants of the Bored Apes. 
NFT traders have already banked returns worth over $5 billion via buying and selling, but MetabaseNFT experts believe that this market still has a long way to go. There were around 2 million active wallets engaged in NFTs in 2021, and the number is expected to increase further. 
An expanding NFT market
In 2020, the entire NFT market was worth approximately $82.5 million. After the success of the Bored Apes project, interest skyrocketed, and today's NFT owners are especially involved in NFTs based on collectibles and gaming. 
Just like with any other emerging asset class, NFTs will gradually mature and as more buyers/sellers get involved, price fluctuations will moderate. However, Bored Apes will remain an important part of this craze's history.